Our SaaS AI energy management platform is able to monitor and algorithmically control real-time energy usage of 1,000+ types of IoT devices and building equipment, while interfacing directly with electric grid for load balancing and optimization
1000
+ types of IoT devices
An architecture adapted to your needs
Built with cutting-edge technology, AVOB OS's calculation engine enriches your data with real-time aggregated data from devices, buildings and cities.
Our data modeling enables quick integration of all new equipment available on the market.
"Nerve center" of AVOB OS platform, the App engine connects every data sources and provides users with simple and interactive dashboards.
Additional APIs enable integration of external data such as weather, tariffs, or corporate information.
Our multi-protocol Cloud Gateway connects all building sensors. It's unique modularity provides numerous possibilities for data retrieval and equipment control. End-to-end cyber security has been approved by world class leaders on the market.
All information on connected resources
Advanced reporting on consumption  & savings
Time and geographical based comparison

Area definition based on equipments, geography and user rights

Define schedules to orchestrate your equipment
Centralized management of temperature and states

Quick view of all alerts including working state alerts and energy based alerts

Rights management (area and apps)

An app platorm for your projects
Starts using your data right now via our integrated apps.
To reduce time to market and costs from your energy platform, AVOB OS provides apps to visualize, control and manage your resources.
Some use cases
Buildings portfolio management
AVOB OS easily integrates your buildings (Office, agencies, shops, administration…) into a single platform for energy cost optimization for up to 40% savings.
Multi-Family appartments buildings
Thanks to smart thermostats connected to the AVOB OS platform, your renters can have realtime visibility and control of their HVAC equipment. All partis can benefit from our EnergyApplied Demand Response program where users get rewarded by utilities for adjusting interior heating and cooling to support the electrical grid.
IT network energy optimization
Connect your IT network equipment (PCs, routers, WiFi switches, video equipment ...) to AVOB OS platform to optimize their energy spending up to 50%!
Demand response
In addition to energy savings, generate revenues from your facilities by registering to AVOB Demand response program: Our utility partnerships provide rewards everytime you help the electrical grid by reducing your equipment energy load. Consume less and get paid!
Get the benefit of interoperability supporting all protocols and IoT platforms on the market
Some of our numerous compatibility. Please ask us to see if we are connected to one of your supplier.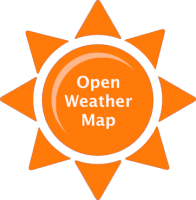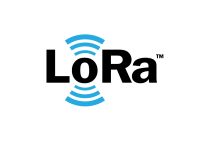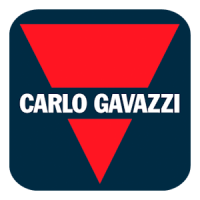 API
To guarantee full interoperability with your tools, AVOB OS provides open APIs
Develop on the top of our platform and empower your ecosystem with our unique and evolutive data models.
An innovation-driven passionate team
AVOB team has the best competence to make your project a succes.
Energy expertise
our team has a strong experience in the energy field.
Applied math expertise
we consider connected energy as a key of the energy transition.
Human expertise
social impact of energy management is in the heart of our projects.
Contact us
Our team will reply soon!